Flavius B. Hall, Jr.
Artist and Art Educator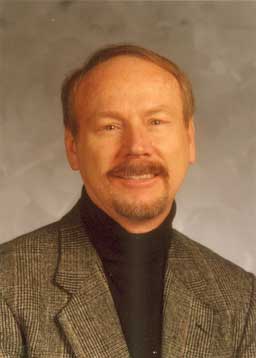 Flavius B. Hall, Jr was born in New Bern, North Carolina. He is a graduate of East Carolina University in Art Education and earned a Master's Degree in Administration from George Mason University in Virginia. Extended studies in the humanities from the University of Virginia and The Kennedy Center have given Mr. Hall the nickname, "The Renaissance Man" for his love and contributions to all the art forms.
Mr. Hall was honored as a recipient of the Washington Post Agnes Meyer Outstanding Teacher of the Year Award in 1990. He was chosen by the Virginia Art Education Association as Art Supervisor of the Year in 1994 and Virginia Art Educator of the Year in 1996. Along with his contributions to the State of Virginia in Visual Literary Education and Discipline Based Art Education, he has traveled the United States presenting art and writing workshops as well as presentations at The National Gallery of Art and The Kennedy Center in Washington D.C. Mr. Hall has been honored through the Kennedy Center Education Department as a recipient of the Certificate of Studies Program.
In 2003 Mr. Hall retired from public education and has since worked on various creative writing projects, including: In the Sweet By and By, As Long As You Remember, My Journey Through Poems and Paintings, Make Me a Blessing - Memories of my Aunt Mae, and Mama, Belk's, and Me. Along with continued writing ventures and also the exhibition of his artwork, he has captured the thrill of learning and instills this passion in his students with outstanding presentations such as: Dancing Through the Decades, I Love to Write, Visual Literacy - Watson and the Shark, and Poetry is for Everyone. In addition Mr. Hall has challenged audiences at various educational and leadership conferences in his uplifting and inspirational speech, "Are You Making a Difference?"
Along with his writing and workshop presentations Mr. Hall continues his love in the visual arts. His canvases and drawings span several decades, from impressionistic, representational images to forms of realism. His subject matter encompasses landscape, portrait, still life, and design, and has been exhibited in various local and state exhibits.