Precious Lord, Take My Hand: The Story of Martha Hall Jenkins
Flavius B. Hall, Jr.
Precious Lord, Take My Hand: The Story of Martha Hall Jenkins is the true story of a remarkable Christian woman, Martha Lina Hall Jenkins, written compassionately by her brother, Flavius Hall, Jr. (F.B.). Powerful and poignant, this labor of love captures the essence of Martha as a caring and devoted daughter, wife, mother, aunt, sister, cousin, teacher, colleague and friend. F.B. chronicles Martha's life story as a brilliant nationally known watercolorist, exemplary National Board Certified art educator and dedicated church leader.
But tragically, a few years before her retirement, Martha was given the devastating news that she had cervical cancer. Thus, in December of 2002, she began a personal and courageous fight against this dreadful disease.
Those stricken with cancer are forced onto a roller coaster that promises to take them on a physical and emotional journey involving the search for a cure, and in some cases, for survival. They must fasten their seatbelts securely as they embark upon this quest, entering this dark passage… this flight…this pathway into the unknown. Reluctantly, Martha too had to enter this territory of the unknown.
Once her cancer was revealed to her family, love and support came pouring in, surrounding her in the persons of her husband Dan, son Stephen, daughter Maria, sisters Wanda and Sarah and her brother F.B. Without hesitation they made their united commitment known to her.
In addition, there came a downpour of tangible care from a myriad of directions, including countless close friends from her church, Sunday School class, her neighborhood, her school, the art association, birthday club, as well as countless relatives. Having securely fastened their own seat belts, family and friends embarked on this challenging roller coaster ride along with Martha, praying and reflecting as one, on the bends and hairpin turns, as the ride accelerated.
Upon reading "Precious Lord, Take My Hand" you will easily be transported along on this incredible roller coaster ride with Martha, her family, and her friends with all the hope, desperation and prayers for a cure. You will feel your spirit rise and fall along with everyone as you witness this courageous journey.
The story is told with selected sections written as a narrative, while other parts reveal F.B's daily journal. He describes in detail his own frightening and emotional ride and the everyday events that took place in his life while assisting Martha.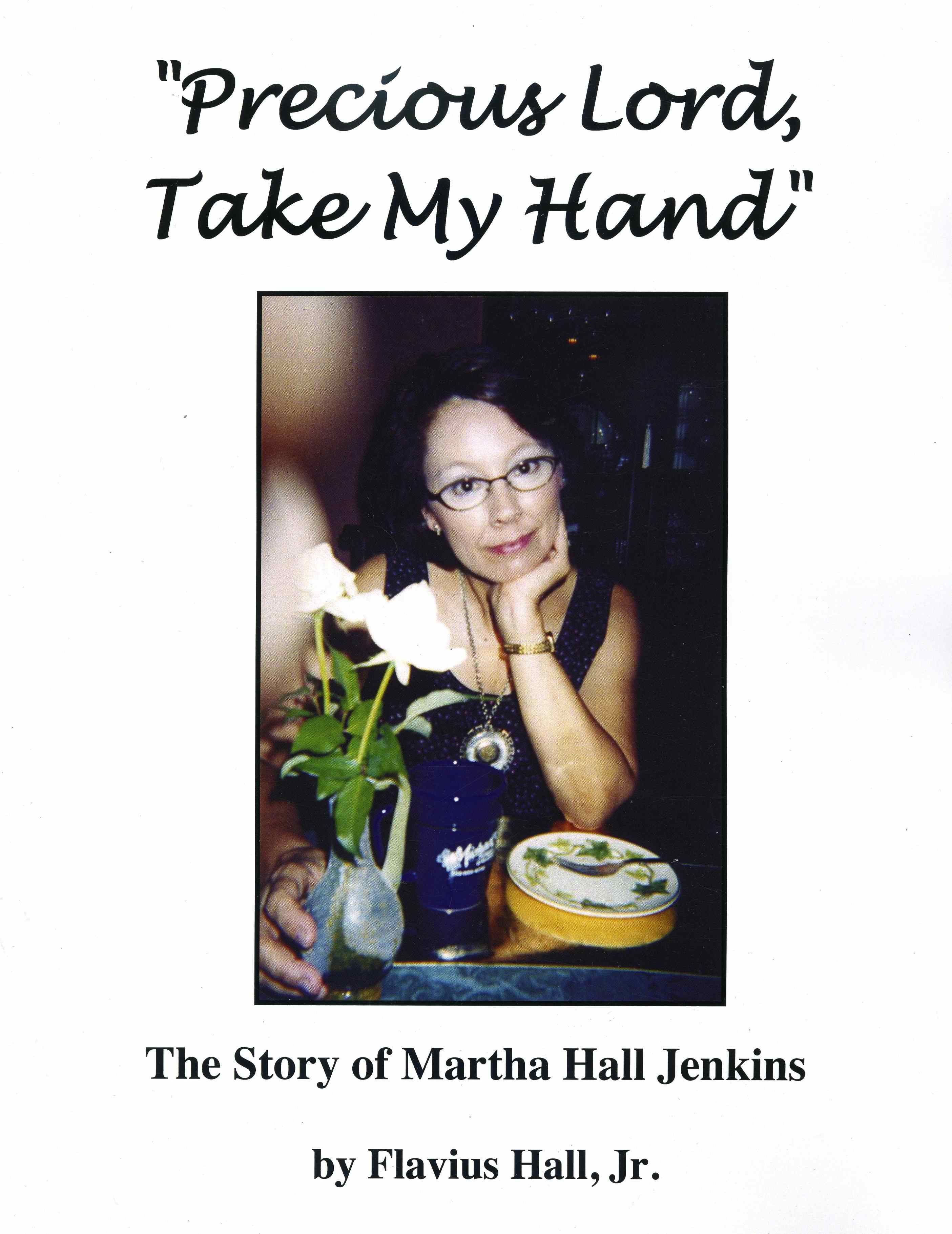 Recorded by F.B. are the "good days" - boat rides, picnics, beach week, farmer's markets, birthday parties, visits with family and friends. But there are also the "bad days" - doctor visits, chemotherapy, radiation, stents, more treatments and the ever-agonizing unknowns.
The book is enhanced by dozens of charming photographs of Martha as a child, teenager, young adult, wife, mother, church leader, artist and teacher. There are also numerous photos of her enjoying life with her family and friends, even as she enters each new phase of cancer. Page after page the reader will witness the admiration and genuine, undeniable love for Martha as she inspired everyone around her.
With heartfelt sincerity, F.B. will reveal that Martha became a guide and counselor for her family and friends, helping them to get through this terrible time. Yes, no one would deny that Martha needed assistance physically through her medical treatments and doctor visits, however Martha guided her family and friends through the emotional aspects and challenges of her heroic battle with cancer.
Her outward strength, sense of humor, imperishable will, hopeful positive attitude, and above all, her Christian example led the way upward for all her family and friends on that unsteady path - that roller coaster ride.
How did Martha demonstrate so much courage? The answer is very clear - Martha's cancer wasn't her burden to carry; she had already placed her adversity in the Lord's mighty right hand. He was ever faithful as He walked with her each step of her journey, eventually carrying her in His loving arms.